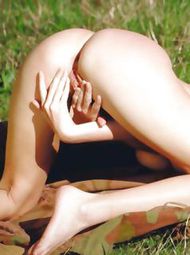 Last Friday after a night-out with the guys, my girl started a quarrel like I've never witnessed before! To be honest, I was more than happy to see her go. Days later, I've still not shagged anyone. I gave in. I needed something to ease the tension of my hard-on.
You would offer a nice jerk-off, I know. I tried. I couldn't manage to cum. My hands just did not do justice to things. It soon got unbearable and I decided to call one of my exes. She's always been ready to help in such occasions.
"Hey," I said to her, sounding a bit calmer on purpose.
"What's the rush, Mike?" she answered in her soft, low, slow, sexy voice. I don't know why, but I could always get a boner from her voice.
Whenever she would tell me she had special plans for the evening, I would be more than ready when I reached home.
"I need you," I said pleadingly. She loves my pleading to her for sex. It's a part of every roleplay we did while together.
"Too, bad," she said. "I am in America right now."
Silence. I was alone even then. Still, my boner was there and I felt I needed to ease it.
"But can do something about it," she told me playfully. "Take it out." I was quiet. "Now, Mike. Take it out of your pants. Hold it steadily, like when you did last month, when I was about to eat you up."
She made me hold it in my hand, reminded me how she likes to lick the head, how the adores to hold my balls, how she loves the taste of my cum… At that I was done. Completely wasted, like I was having a live phone sex call.
Let me tell you something: we spent a total of an hour on the phone. Best. Thing. Ever. Phone sex is not only live calls with fake girls…